Add Subtitles to Video
Add SRT files to your video, autogenerate subtitles, or manually type and make edits. All online
Choose File
Add Subtitles (Captions) to Your Video and Increase its Reach
Subtitles help increase the reach and accessibility of videos. You can translate the speech to text if the video is not in english, to make it easily understandable. According to a survey, 37% of individuals stated that they would activate the sound as subtitles enhance the video's appeal. In the initial 30 seconds of a video, viewers determine whether to continue watching or not. Including subtitles in your video helps in conveying the main idea more efficiently, allowing viewers to make a quick decision.
We know how painful it can be to add subtitles to videos using complicated programs like Adobe After Effects and Premiere Pro. That's why we've come to the rescue. With VEED you can click one button and your subtitles will magically appear. You can then make super-easy edits. Just click on the text and start typing. Watch your changes happen in real time.
You can now add subtitles to your video in 3 different ways:
You can type them manually
You can autogenerate subtitles (using our speech-recognition software)
You can upload a file (eg. SRT, VTT, ASS, SSA, TXT) and add it to your video
Whichever option you choose, you will then be able to make easy edits to your subtitles. You can change the timing of the subtitles, change the color, font & size of the subtitles and make edits to the text of the subtitles themselves. You can also add animations, stickers and GIFs to make the video more engaging and fun.
How to Add Subtitles to a Video: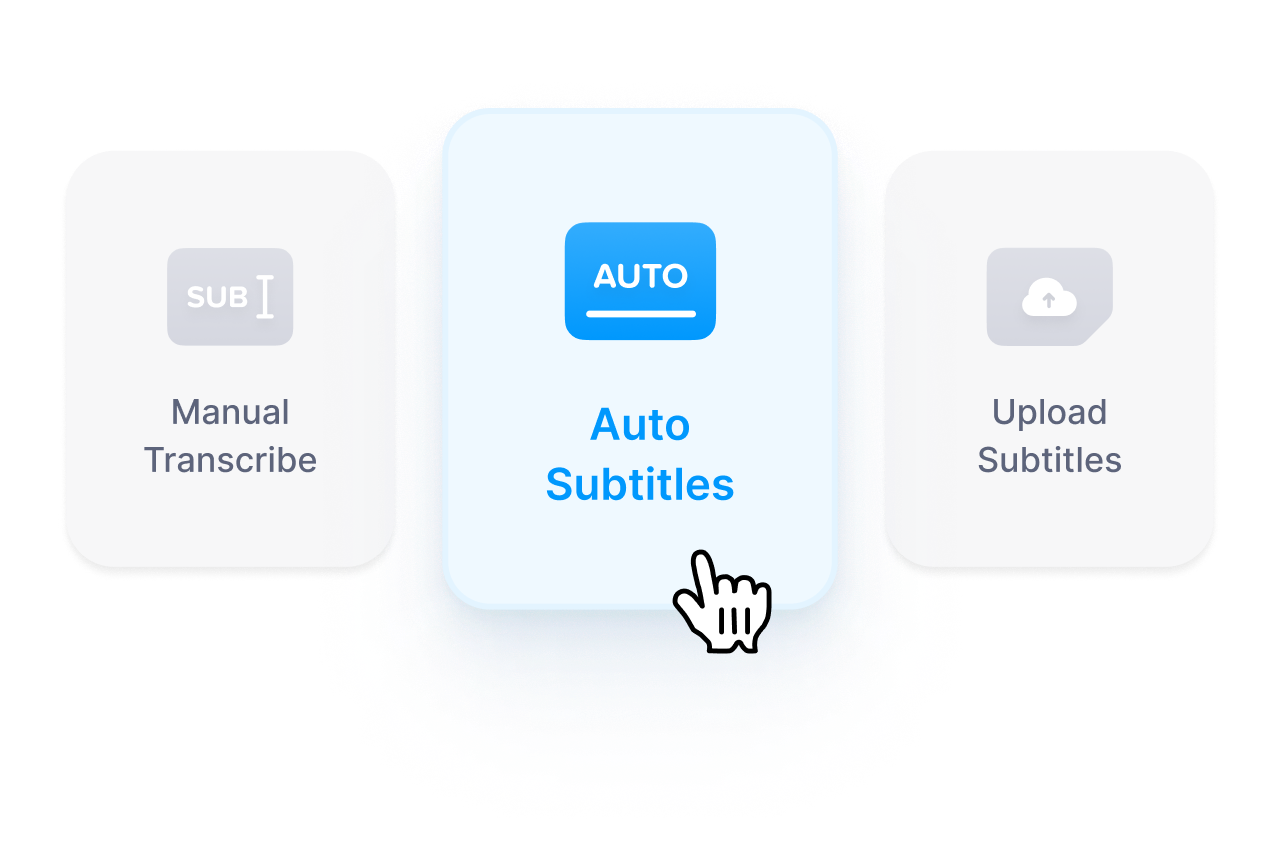 Upload a Subtitle File or Auto Transcribe Subtitles
Choose which video file you want to add subtitles to. Next click 'subtitles' in the sidebar menu and upload a subtitle file (eg. SRT). You can also auto transcribe subtitles from the audio. VEED uses natural language processing AI to help you.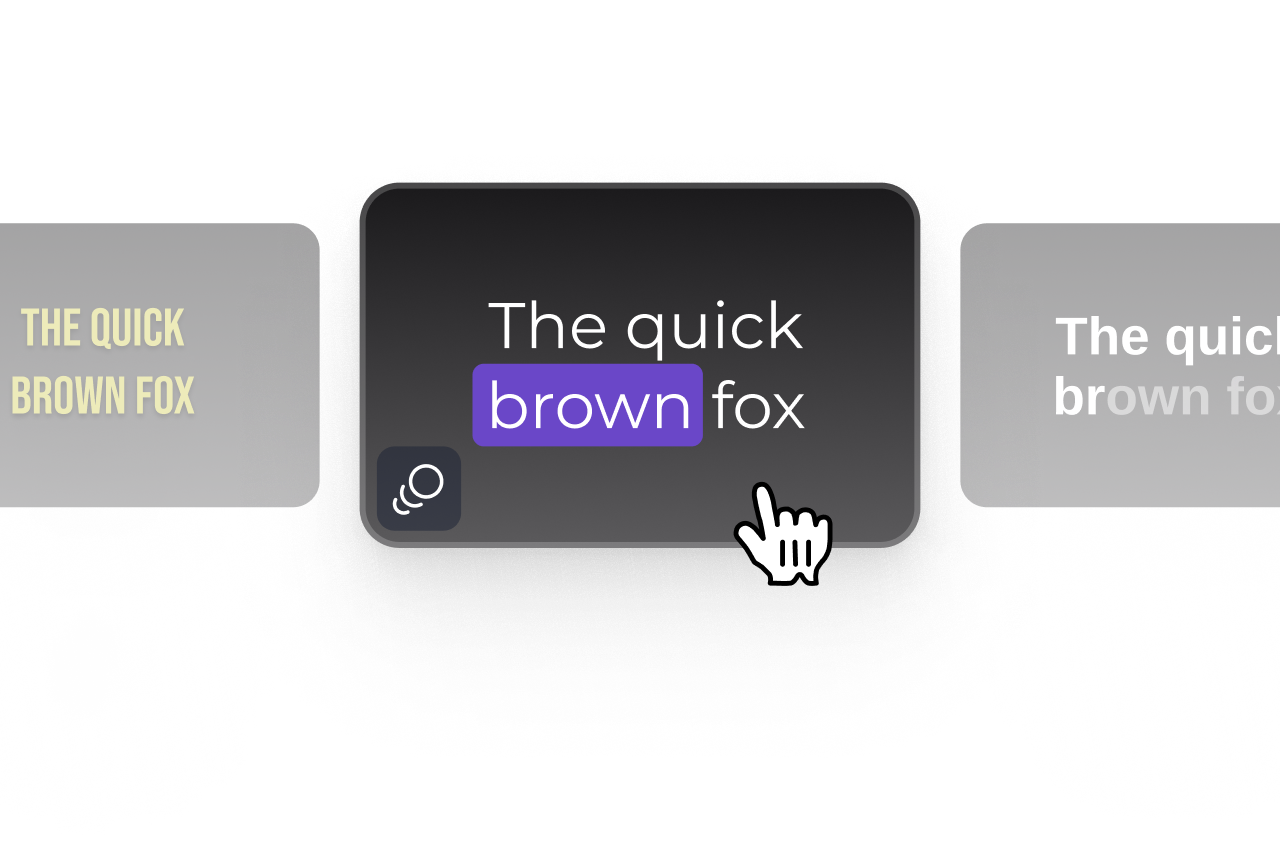 Manually Type Subtitles, Animate or Change Color
Click 'Subtitles' in the sidebar menu and you can start to type your subtitles. You can also turn these to a voiceover with the help of text-to-speech option under 'audio'. Make any edits to text, font, color, size and timing. You may additionally animate the text for better effect.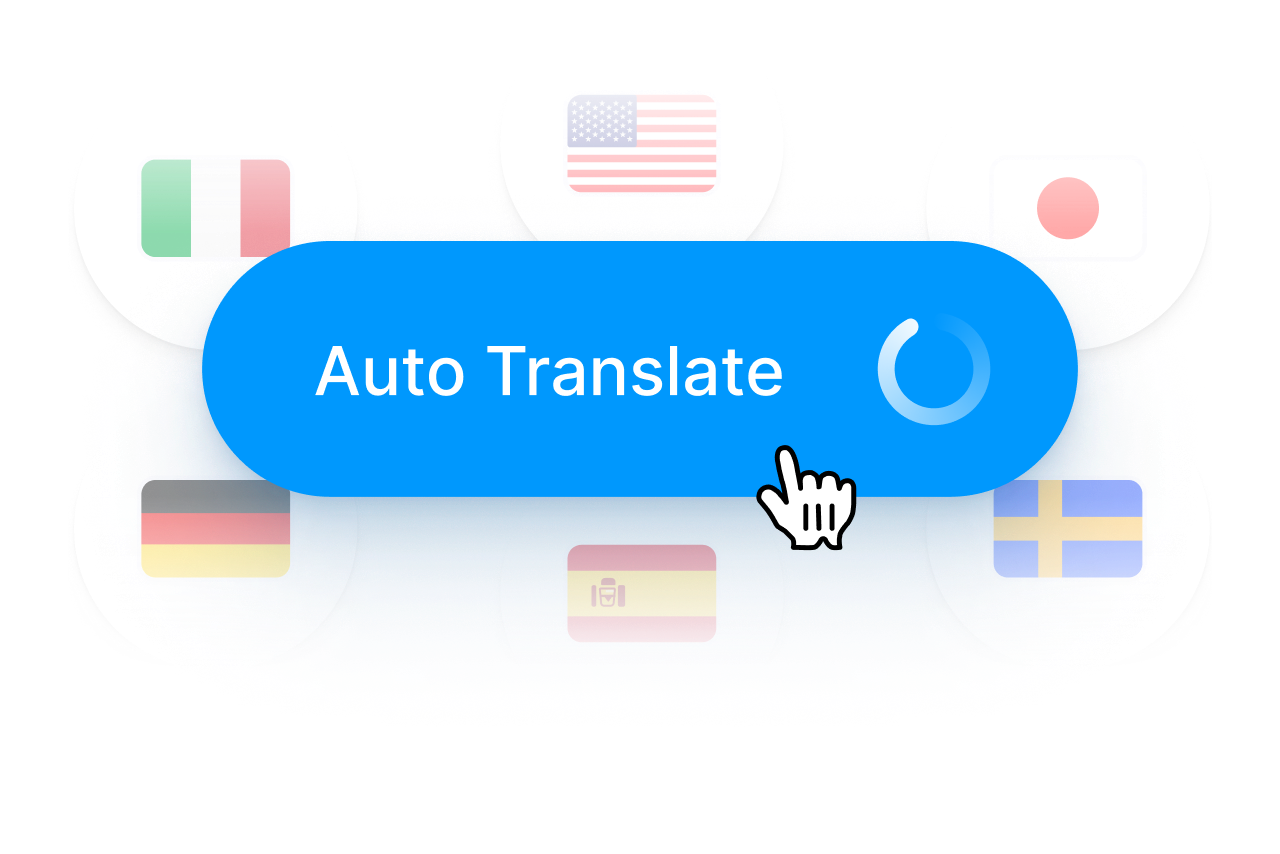 Translate Audio
Translating and downloading transcriptions are available to premium subscribers. Check our pricing page for more info. Once you're done, just hit the 'Export' button and download your video file. You can further share this file as part of presentations or on social media.
'Adding Subtitles to Video' Tutorial
Increase Your Reach
Adding subtitles to your videos means that your content will be accessible to more people. 85% of all Facebook Videos are watched on mute. And on Snapchat, 1 out of every 3 videos is watched with the sound off. More and more people are choosing to watch videos without sound. Solution? Subtitles! By adding subtitles to your videos you can make your content accessible to thousands more viewers, including those who are deaf or hard of hearing.
See a Jump in Engagement
Adding subtitles to your videos creates another element to the viewing experience: image, sound, and now text. Subtitles are a great way to capture your audience's attention, highlight certain words or phrases, and key your viewers into the most important messages. 91% of videos with subtitles are watched to completion, compared to 66% videos without subtitles. Additionally, videos with subtitles see a 26% higher CTA clickthrough rate. Moreover, 80% of consumers are more likely to watch a full video if it has subtitles. Creating multimedia means having multiple elements, beyond just image and sound. Making engaging content has never been easier, with VEED.
Make your Videos Searchable
You can make your videos even more searchable by including a text transcription of the entire video. All you need to do is click 'Subtitles' > 'Auto Transcribe', and our speech-recognition software will create a (.txt) text file of your entire video's audio. Not bad, right? You can simply copy and paste the text into your video's description, and voila!, you've just made your video's transcript searchable. This will allow more people to discover your video content and ultimately leads to more views, clicks, and followers. To optimize videos better, you can also add a contrasting background or a template from VEED's library.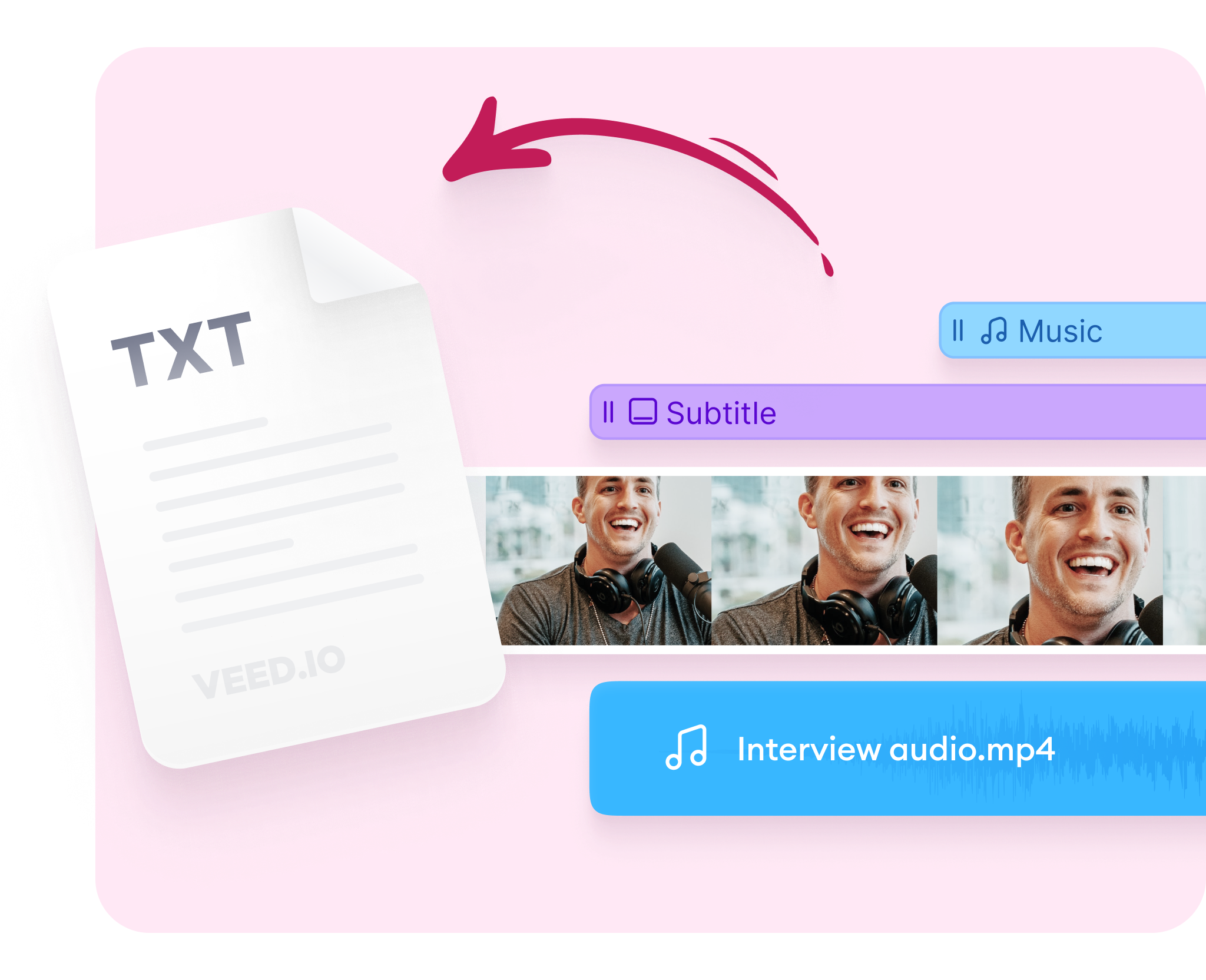 Frequently Asked Questions
What they say about VEED
Veed is a great piece of browser software with the best team I've ever seen. Veed allows for subtitling, editing, effect/text encoding, and many more advanced features that other editors just can't compete with. The free version is wonderful, but the Pro version is beyond perfect. Keep in mind that this a browser editor we're talking about and the level of quality that Veed allows is stunning and a complete game changer at worst.
Chris Y.
I love using VEED as the speech to subtitles transcription is the most accurate I've seen on the market. It has enabled me to edit my videos in just a few minutes and bring my video content to the next level
Laura Haleydt - Brand Marketing Manager, Carlsberg Importers
The Best & Most Easy to Use Simple Video Editing Software! I had tried tons of other online editors on the market and been disappointed. With VEED I haven't experienced any issues with the videos I create on there. It has everything I need in one place such as the progress bar for my 1-minute clips, auto transcriptions for all my video content, and custom fonts for consistency in my visual branding.
Diana B - Social Media Strategist, Self Employed
Video Editing Tools that Go Beyond Adding Subtitles
You can do a lot more than just add subtitles to your videos with VEED. VEED is a fully fledged online video editing studio that works with Windows, Mac, and on all mobile devices. You can use our online movie maker to create stunning videos - add text, color grading, add progress bars, and more. Resize your videos to fit any social media platform (YouTube, Instagram, etc.) with a single click. Making your content accessible everywhere.
Choose File