Free explainer video creator
Explainer videos help your viewers easily understand ideas, products, and instructions. They're great for marketing and advertising, but they're best kept short and concise. You can use VEED to create custom explainer videos that grab attention! One of the ways to do this is to add elements such as text, drawings, and shapes that will help convey your message clearer. And you don't have to spend hours on it. Go live, record your screen, webcam, and audio. Choose from our layouts, upload your slides, and personalize! After recording, you can edit your video using our powerful video editing software. You can still change your camera's layout, your video's background, and even add music! It only takes a few clicks.
Get Inspired
Click on a Template to get started right away. Video creation in just a few clicks.
How to Create an Explainer Video: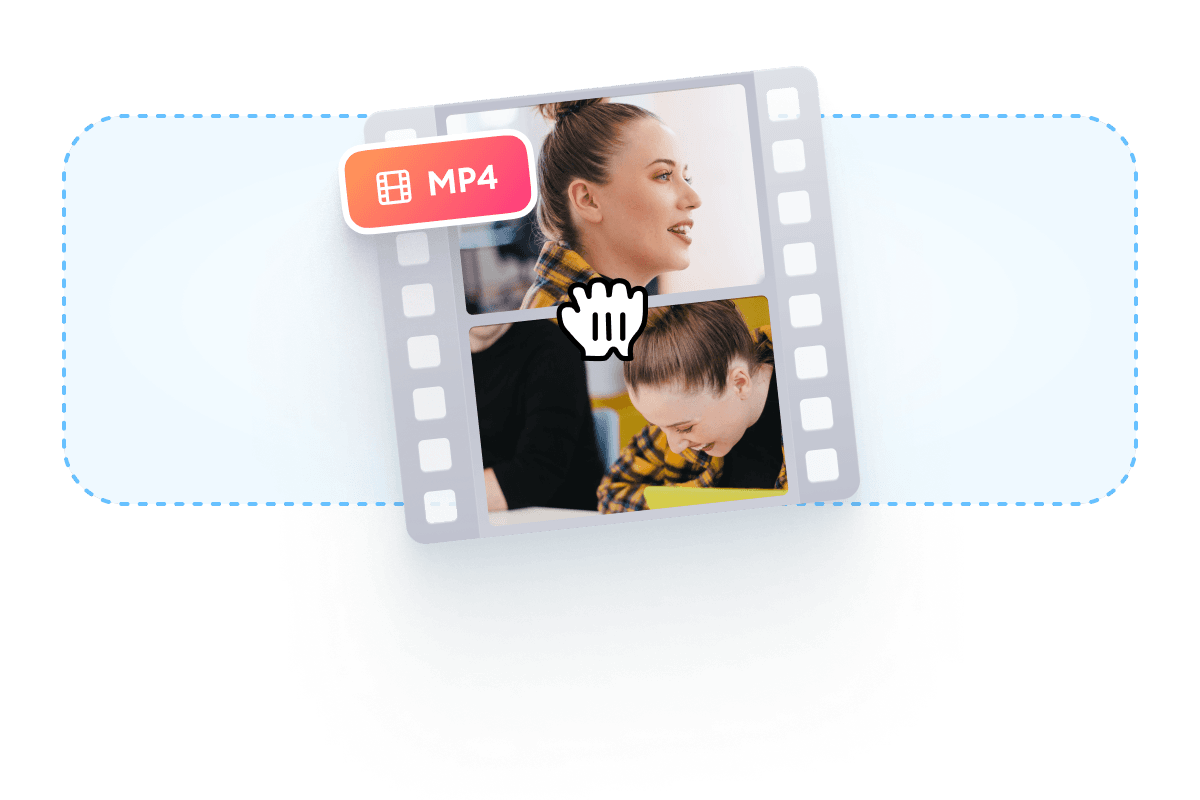 Upload or record
Upload your video to VEED or start recording using our online webcam recorder. You can also drag and drop your video to the editor.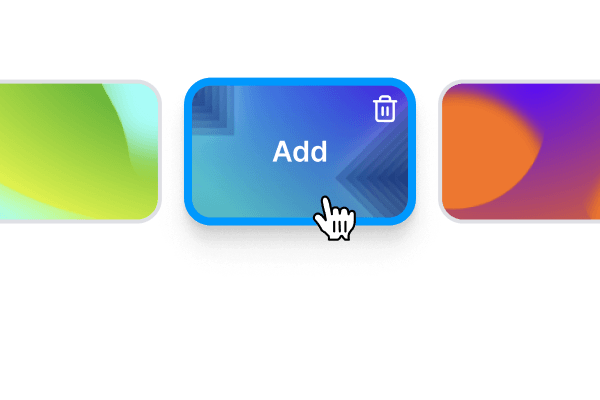 Customize
Start customizing your explainer video. You can use the brand kit to add logos, fonts, and more.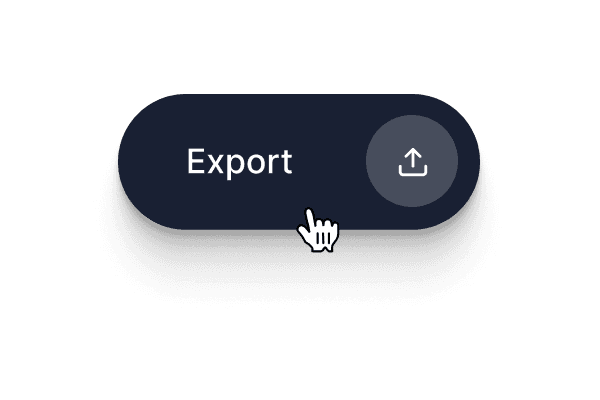 Download
When you're happy with your edits, click on "Export". Download your video and share!
'Explainer Video' Tutorial
Make your explainer video professional-looking
If you're making a DIY explainer video for your business or for work, it's important that it looks professional. VEED features all the tools you need to make professional-looking videos. You can add sound effects, visual effects, and filters to your videos to make them look professionally edited. Some of the video effects you can use are Light Leaks, Lens Flare, and Filmic effects. Add Television and VHS effects, and more. Creating professional-looking videos should be part of your marketing strategy across all social media platforms.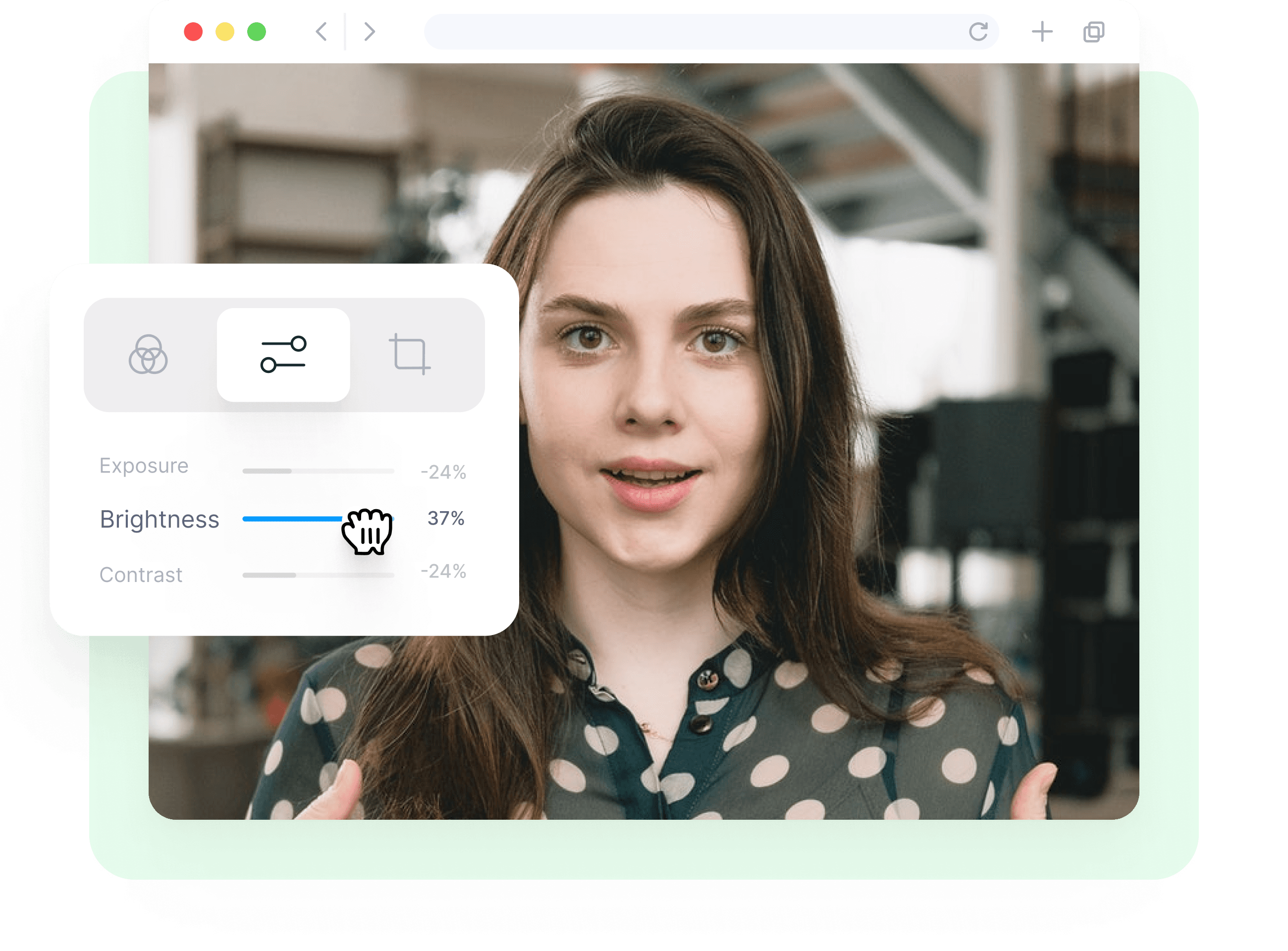 Add transitions to convey your points clearer
You would often have to discuss a few points in your explainer videos. Help your viewers understand these points clearly by adding visual transitions in between. That means you can split your videos into parts and smoothly transition from one clip to another. You can choose from several transition effects, like Cross Blur, Cross Warp, and Dissolve. You can even fade your clips to black or white. This will help your readers know that you are going to move on to another idea or point. To add transitions, first split your video into parts. You can do this by dragging the arrow or indicator to any location on the timeline, then clicking on the Split tool. Select your desired transition and drag and drop it in between two clips. You can try as many transitions as you want!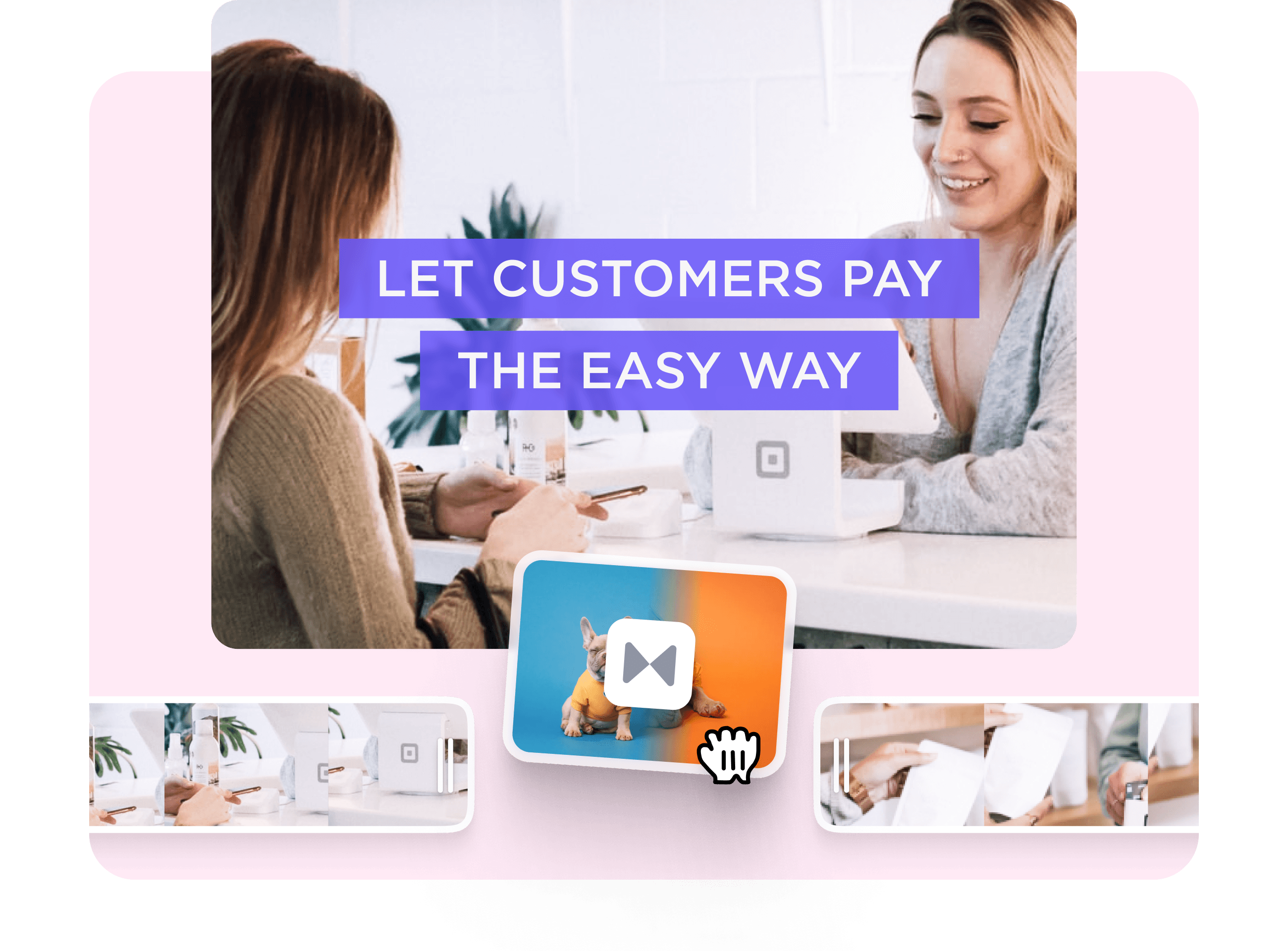 Add text, subtitles, and more
Text and subtitles are key elements in explainer videos. This is especially helpful to your viewers who like to read along as they watch. Some people learn better by reading, so it's important that you add these elements to your explainer videos. VEED can automatically generate subtitles for you. Simply click on the Subtitle tab on the top-left and click Auto Subtitle. Watch your own words magically appear on the screen! You may have to edit a few lines but it only takes a few minutes compared to manually typing them for hours.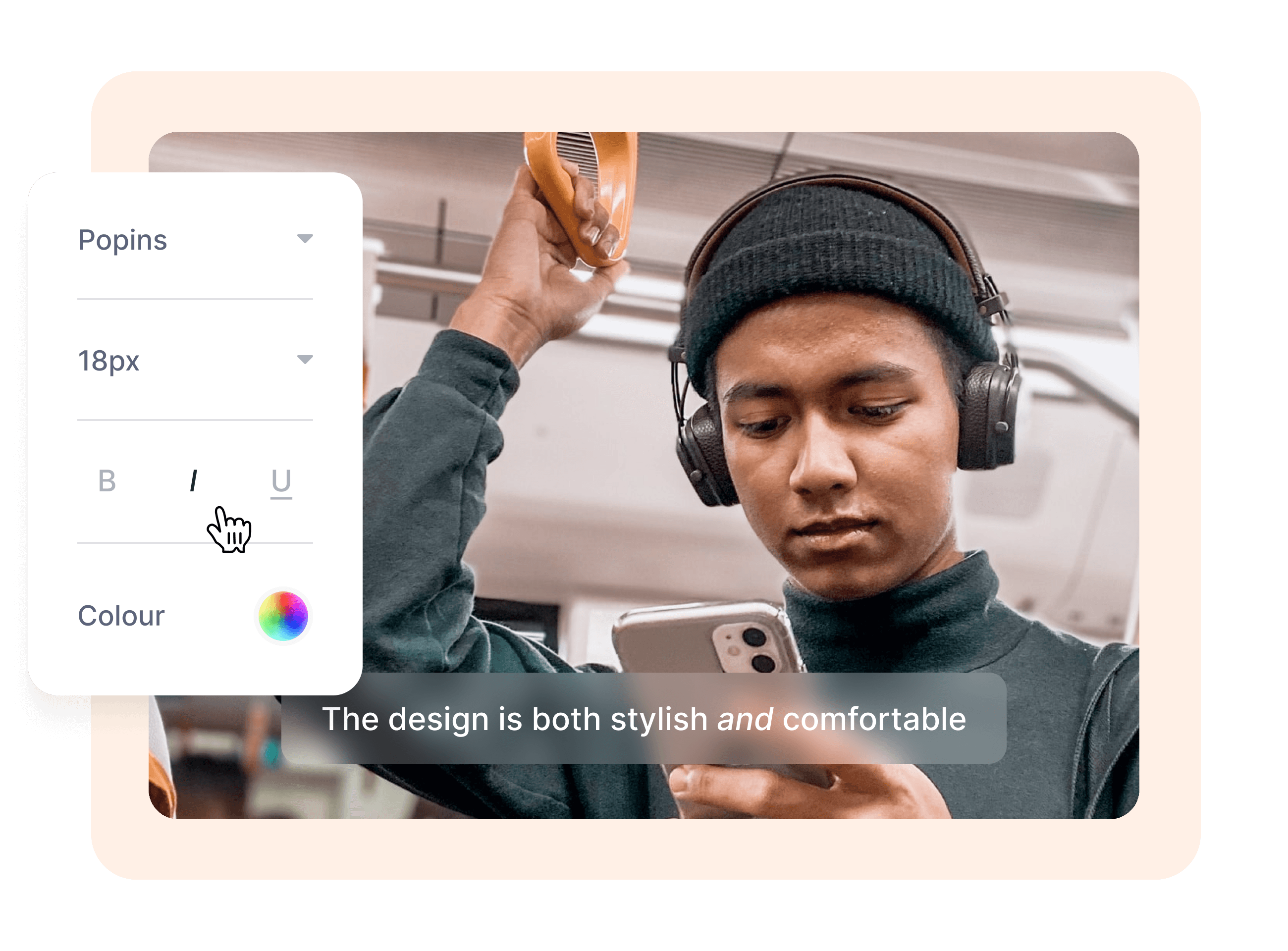 Frequently Asked Questions
What they say about VEED
Veed is a great piece of browser software with the best team I've ever seen. Veed allows for subtitling, editing, effect/text encoding, and many more advanced features that other editors just can't compete with. The free version is wonderful, but the Pro version is beyond perfect. Keep in mind that this a browser editor we're talking about and the level of quality that Veed allows is stunning and a complete game changer at worst.
Chris Y.
I love using VEED as the speech to subtitles transcription is the most accurate I've seen on the market. It has enabled me to edit my videos in just a few minutes and bring my video content to the next level
Laura Haleydt - Brand Marketing Manager, Carlsberg Importers
The Best & Most Easy to Use Simple Video Editing Software! I had tried tons of other online editors on the market and been disappointed. With VEED I haven't experienced any issues with the videos I create on there. It has everything I need in one place such as the progress bar for my 1-minute clips, auto transcriptions for all my video content, and custom fonts for consistency in my visual branding.
Diana B - Social Media Strategist, Self Employed
More than an explainer video software
Whether you are creating videos for marketing, advertising, or product releases, VEED is the best software to use to edit them. Create how-to videos by recording your screen and adding drawings, shapes, images, and more. You can even add transitions, subtitles, and all other helpful elements to help you convey your message clearer to your audience. In addition, you can convert your videos to any format you need. Download it as MP4, AVI, MOV, and other popular video file types. You can also compress your videos so they are easier to share!
Create an explainer video