Make voice over videos with AI or your own recordings
Do you want to create a video with a smooth video voiceover? One that tells the story of someone who uses your product? Or explains the concept behind your business? Or gives a clear and simple tutorial on how to perform a difficult task? Well, VEED is the place for you. You can record your voice right within VEED, upload your audio, OR—use our AI voice to text converter to add instant voiceovers to your video!
Get Inspired
Click on a Template to get started right away. Video creation in just a few clicks.
How to create a voiceover video: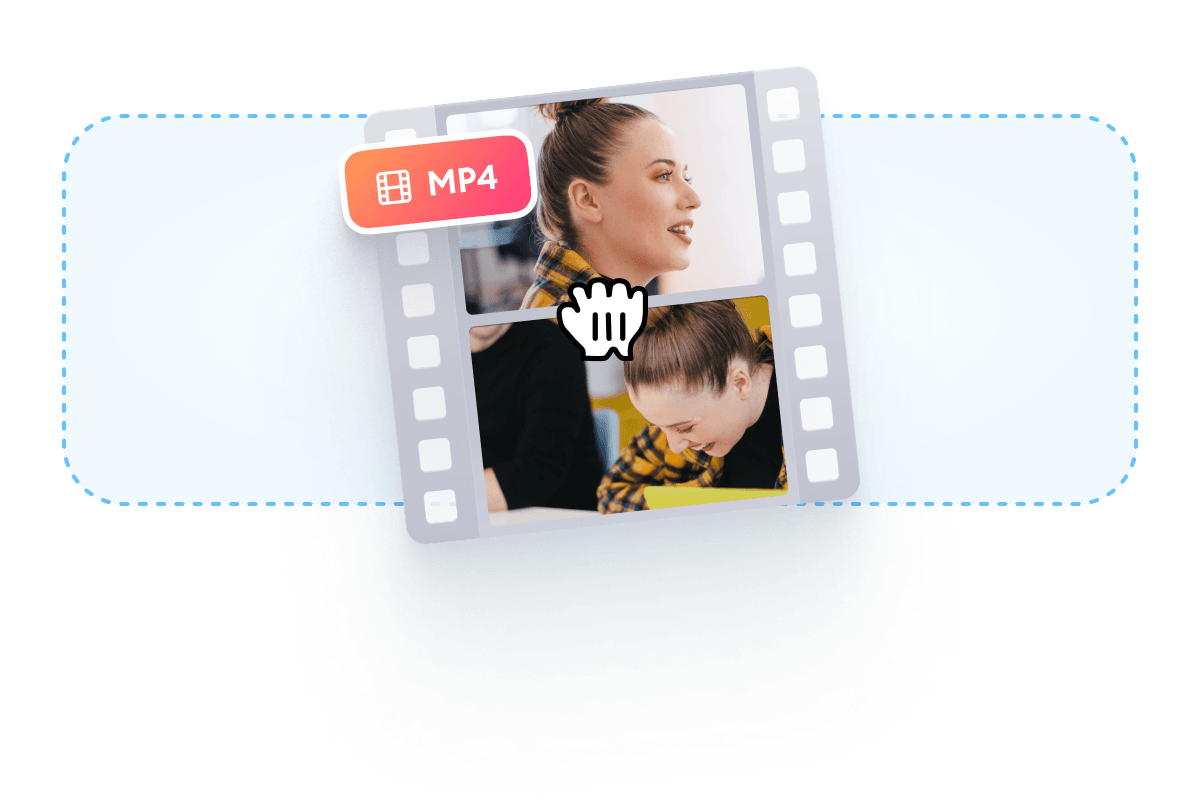 Upload, record, or start with a blank canvas
Add your video and audio to VEED or start recording using our online audio recorder. You can also start with a blank canvas and use images plus the voiceover to create a video.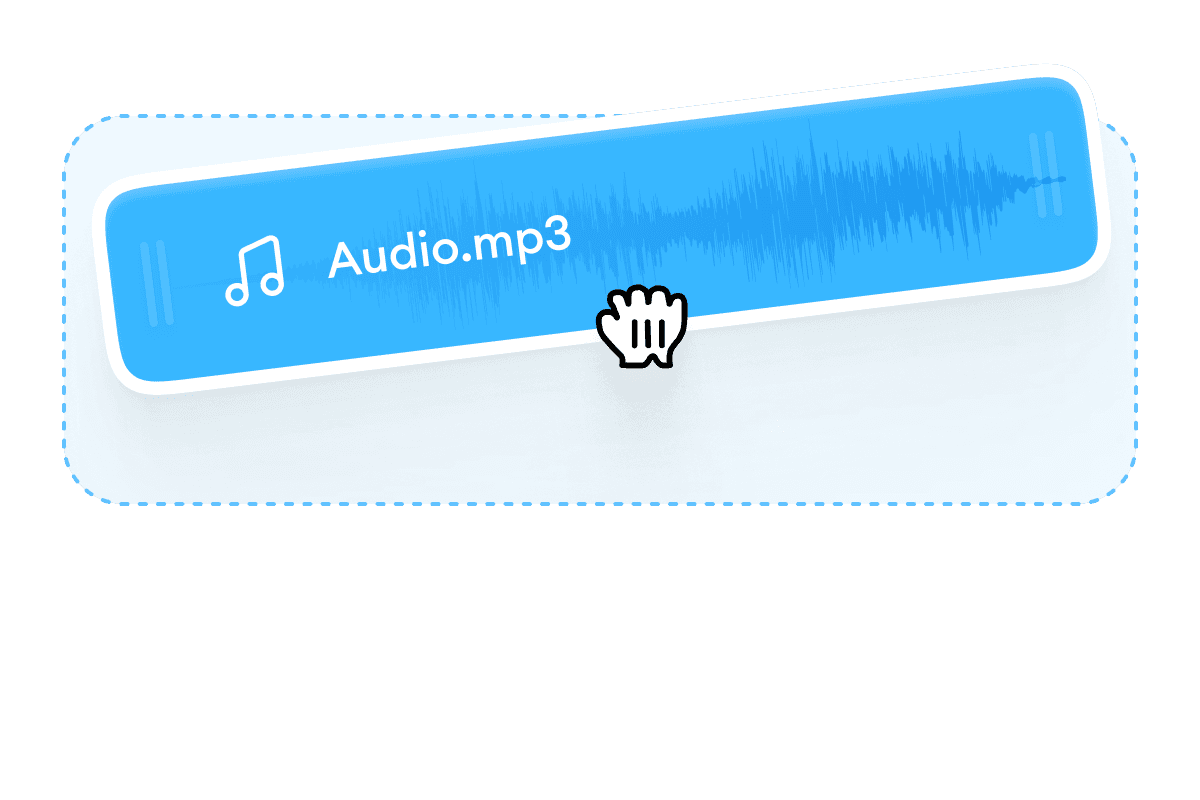 Add your audio or use AI text-to-voice
Using our Audio tool, you can add your audio with a single click. Or use our AI software to convert your text to voiceover. You can copy and paste your text or type it on the text field and convert it to voice.
Export or keep creating!
Hit 'Download', and you're ready to share your voiceover video with the world. Resize to fit any social media platform. Or keep exploring our wide range of pro video editing tools to make your video look even more stunning!
Watch this walkthrough of our voiceover video maker:
Why use our voiceover video creator?
Simple We all know recording sound 'on location' can have its problems - wind, background noise, cumbersome boom mics. A voiceover video is simple. Record the sound in your own time. Textural A voiceover is a great way to add another textural layer to your video. Add a soundtrack, sound effects, text, logo, and more, to your video. Powerful A video shows us, but the narrator tells us the story. A voiceover video does both, and it's a powerful and persuasive combo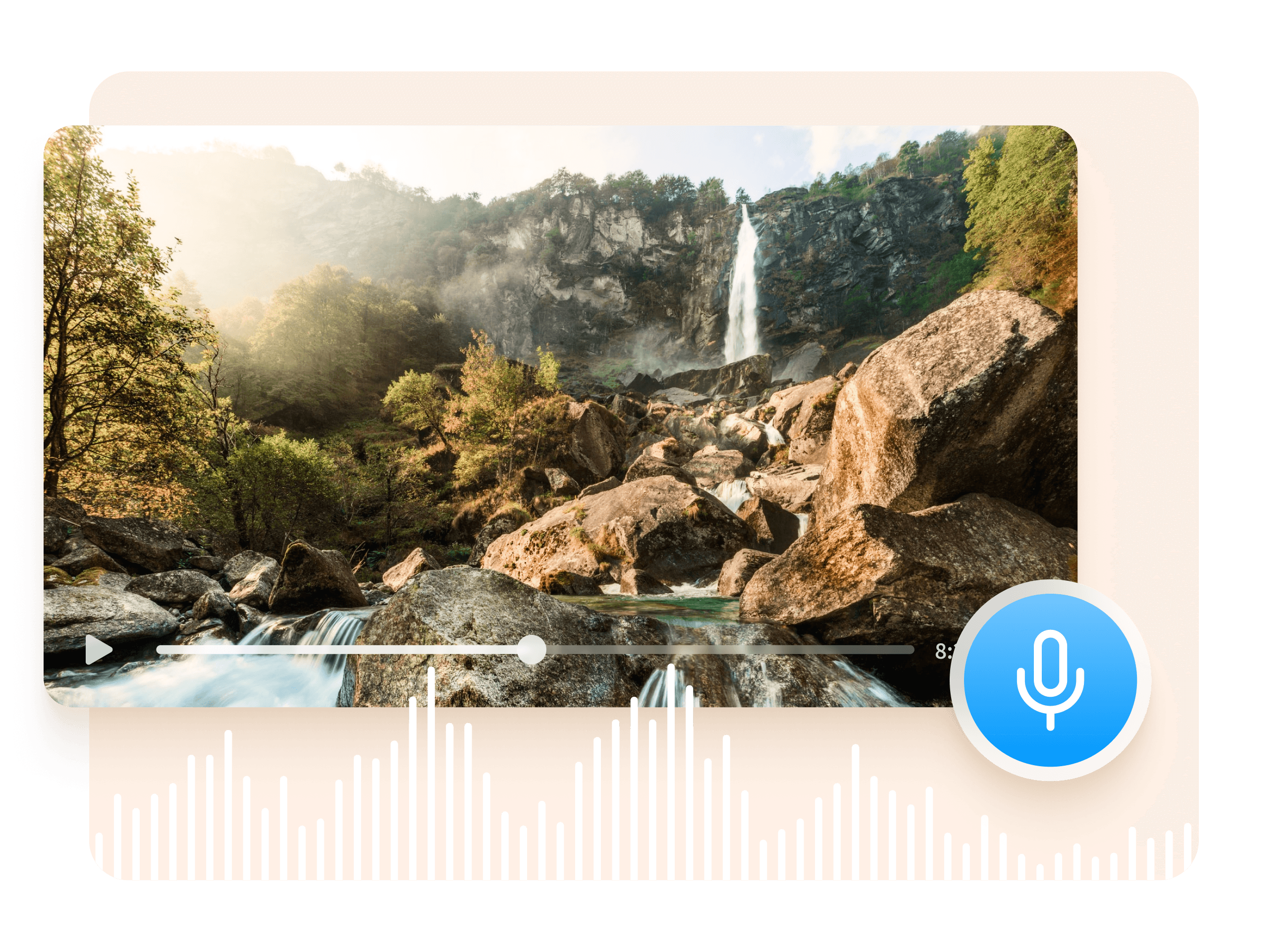 Create video voiceovers and access all our pro tools!
With VEED, you can create stunning voiceover videos right in your browser. VEED is a professional online video editing suite. Adding voiceovers with our Audio Tool is just one of the many ways you can create stunning video content. Simply drag and drop your recorded voiceover (and your video) into VEED and get editing right away! Adjust timing, split audio and video clips, adjust volume, and more!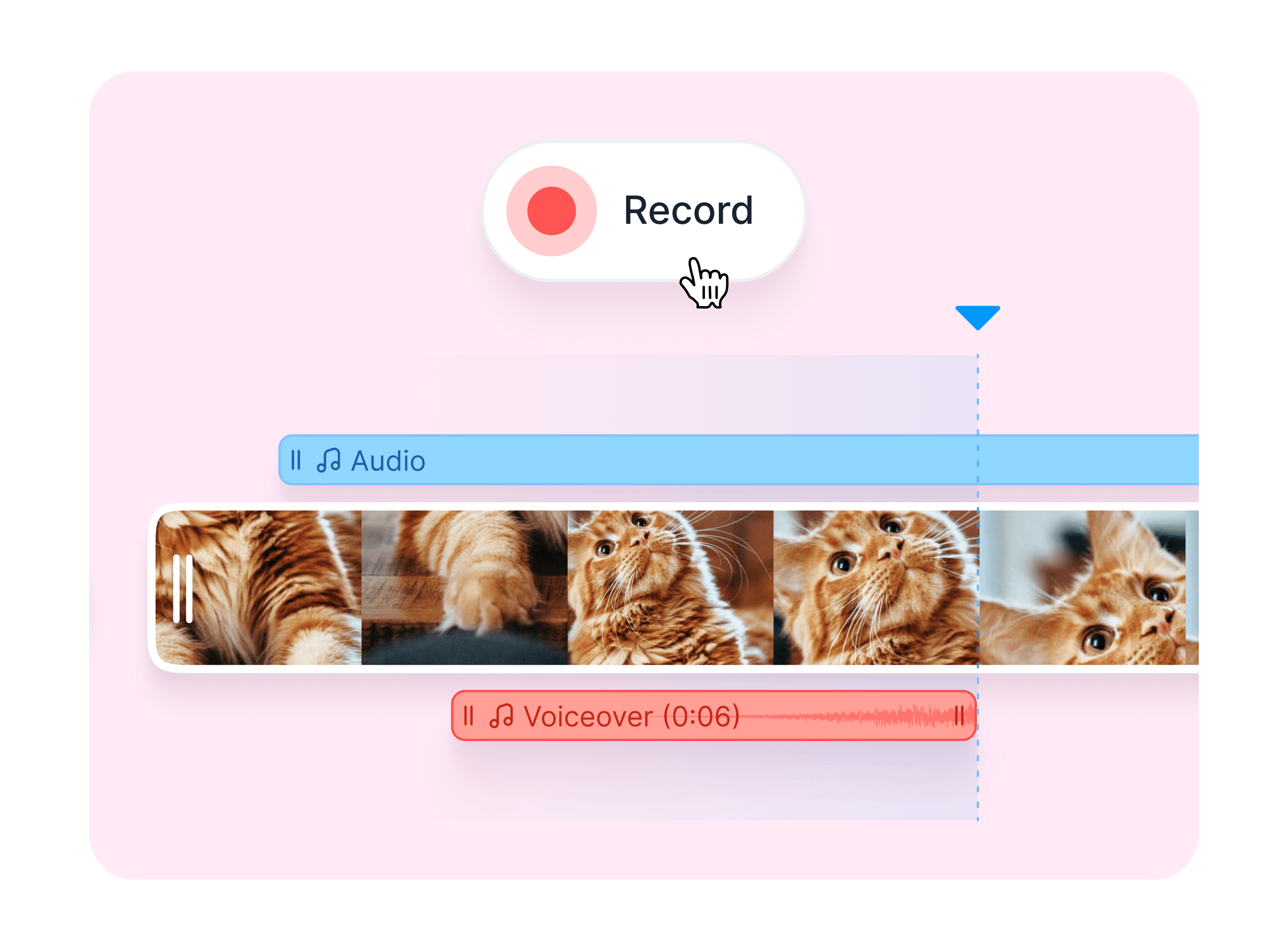 Perfect for creating ads that yield results
Voice overs have been used in video advertising since the days of black and white film. Voiceovers are a great way to 'get inside the heads' of the people on screen and to understand why they use a product or service. Plus, you can use our AI voice to speech software to instantly create voiceovers, streamlining your marketing content creation!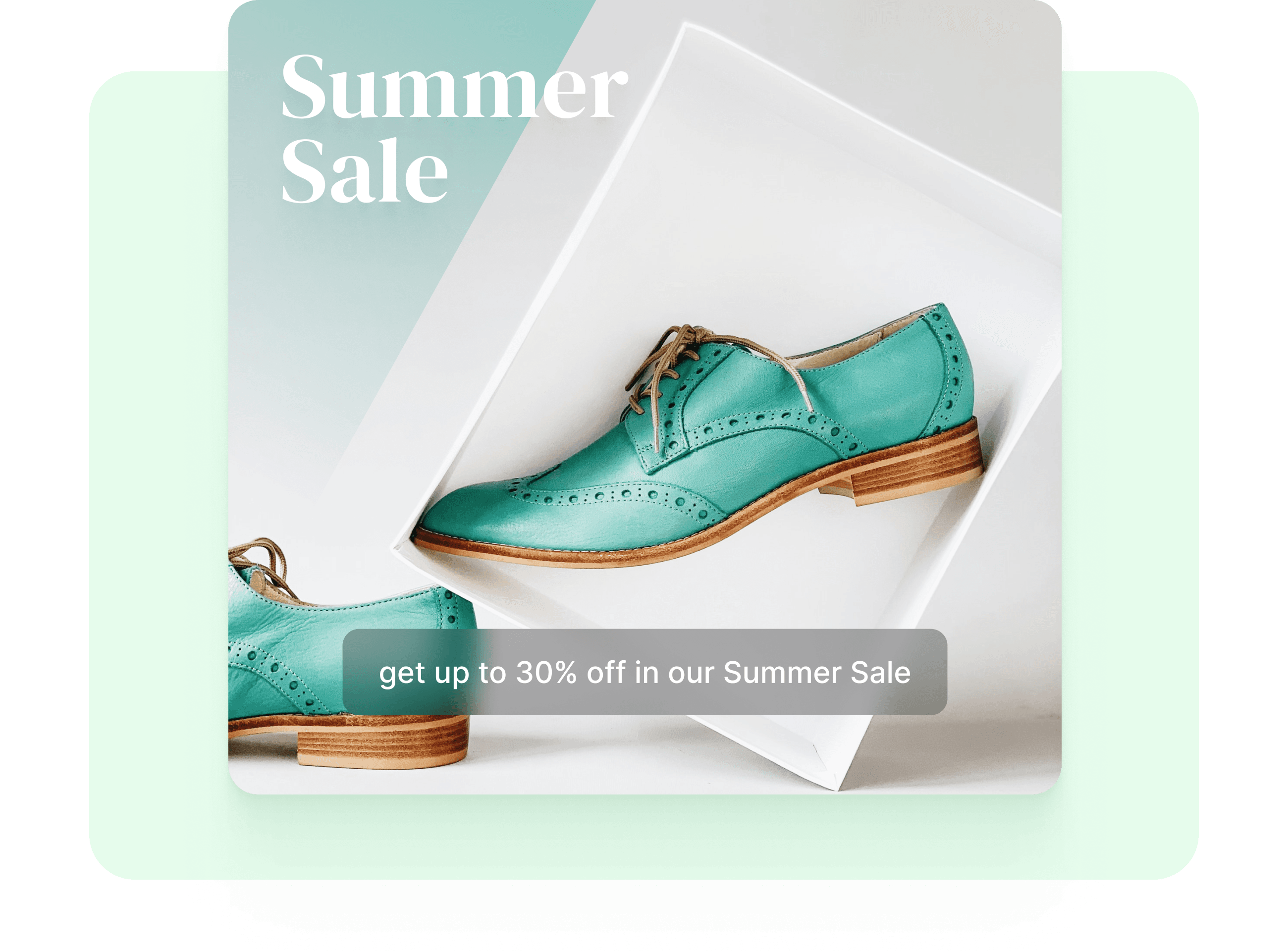 Frequently Asked Questions
What they say about VEED
Veed is a great piece of browser software with the best team I've ever seen. Veed allows for subtitling, editing, effect/text encoding, and many more advanced features that other editors just can't compete with. The free version is wonderful, but the Pro version is beyond perfect. Keep in mind that this a browser editor we're talking about and the level of quality that Veed allows is stunning and a complete game changer at worst.
Chris Y.
I love using VEED as the speech to subtitles transcription is the most accurate I've seen on the market. It has enabled me to edit my videos in just a few minutes and bring my video content to the next level
Laura Haleydt - Brand Marketing Manager, Carlsberg Importers
The Best & Most Easy to Use Simple Video Editing Software! I had tried tons of other online editors on the market and been disappointed. With VEED I haven't experienced any issues with the videos I create on there. It has everything I need in one place such as the progress bar for my 1-minute clips, auto transcriptions for all my video content, and custom fonts for consistency in my visual branding.
Diana B - Social Media Strategist, Self Employed
More than a voiceover video maker
VEED is so much more than a voiceover video maker. We help people with all their video needs. If you need to make a video montage for Instagram, an event invitation video for Twitter, or a gaming intro for YouTube - guess what, VEED's got your back. VEED makes video easy. Check out the links below!
Create a voiceover video